The project carried out for the thermal baths of Balaruc-les-Bains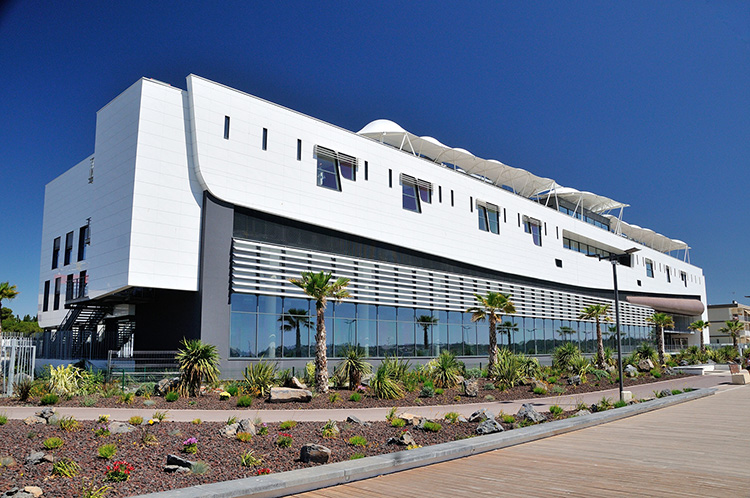 © Balaruc Tourisme – Hugo Da Costa
Located on the banks of the Thau basin, the thermal establishment of Balaruc-les-Bains (34) is a therapeutic building with a unique style. This contemporary building, which has a facade in the form of an ocean liner, has decided to equip its spaces dedicated to the care of spa guests with tailor-made lighting, the operation of which is associated with the use of medical facilities.
Starting from an SFEL recessed light, a luminaire was specially designed and configured in order to offer a device that meets the therapeutic requirements requested by the medical teams of the thermal baths of Balaruc-les-Bains.
In order to integrate as well as possible into this space dedicated to well-being, nearly 550 SFEL devices are installed in this establishment.
Product specificity
• Place of installation: therapeutic spaces reserved for spa guests
• Selected options: tempered glass optic, DALI dimming with inverted Corridor® function, body painted in white RAL 9003, IP65 from below, class II, 4000 K
• Manufacture: 530 recessed luminaires
The key points of the project
• Request: create ambient lighting adapted to the prescribed care
• Constraint: combine the lighting adjustment with the operating system of the therapeutic equipment
• Solution: Use treatment cycle starts to directly control luminaires with Corridor® function.
SFEL provided staff training in the programming and management of the Corridor® function parameters.
• Advantage: the luminaires are autonomous, without the need for DALI bus management
The characteristics of the lighting system installed in the treatment areas
Control by bathtub
• The bathtub programming system: the bathtub control sends a signal by dry contact to the luminaires equipped with the Corridor® for switching on and off
Using a push button (BP)


• Each room is equipped with a push button to stop the cycle and regain control of the lights.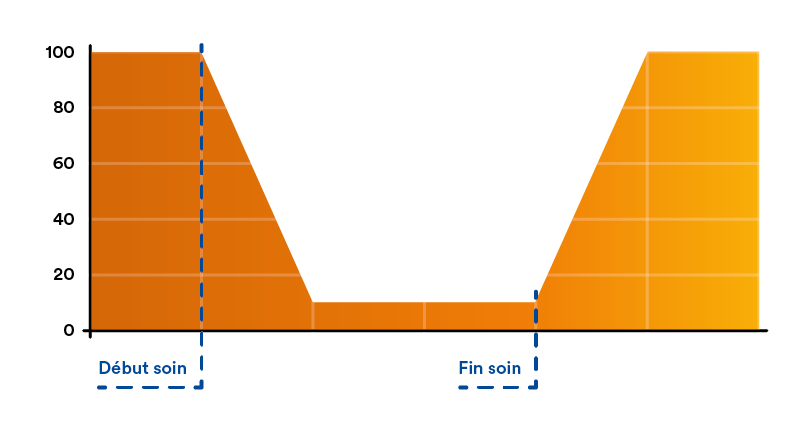 Specific settings for luminaires equipped with a Corridor® function
• When the treatment tub is switched on, the light flux set to 100% decreases, then increases to 10%
• As soon as the treatment tub stops, the luminaire flux increases to 100%
Specific product focus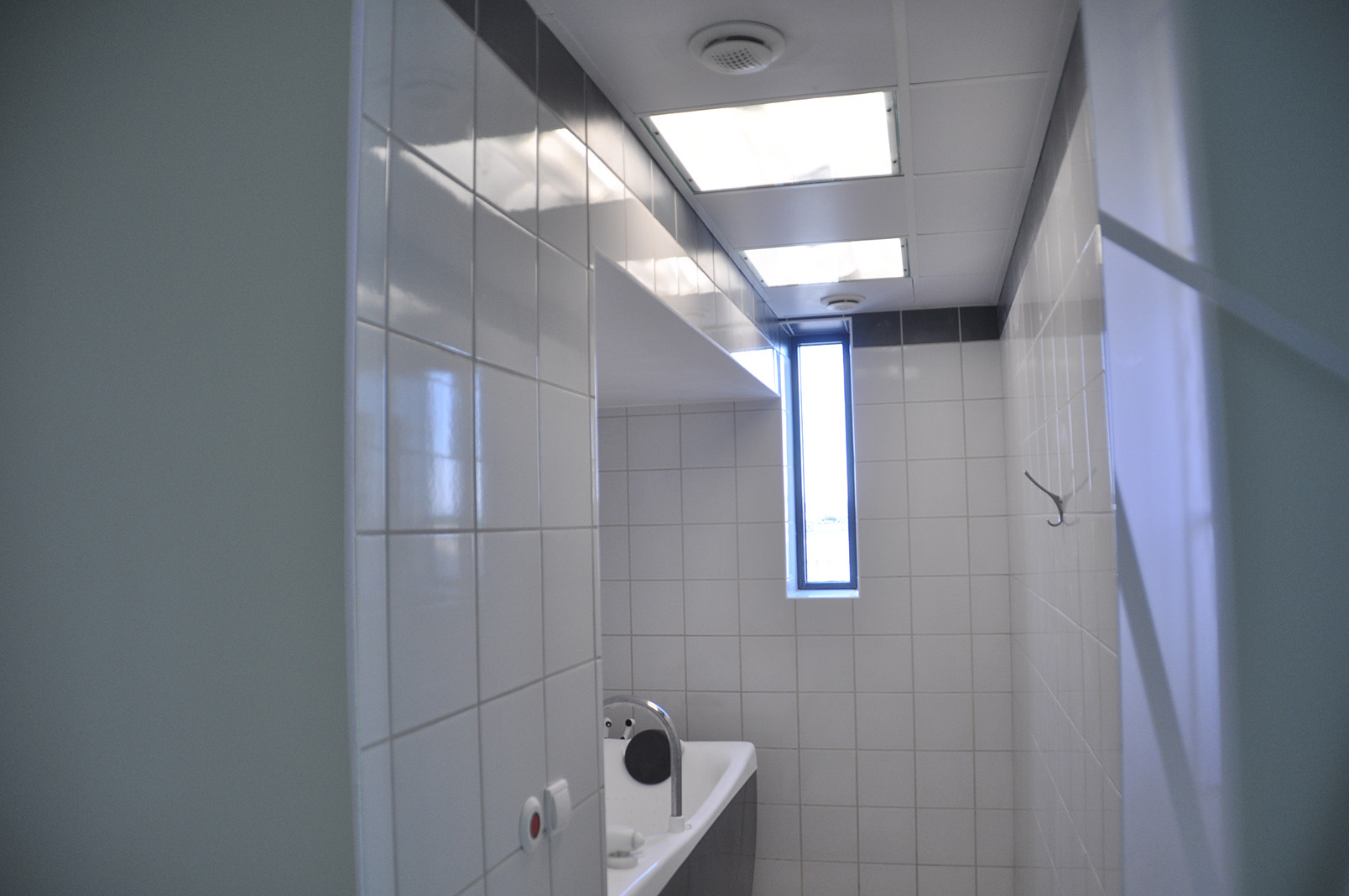 © Balaruc Tourisme – Hugo Da Costa









Materials and finishes
Box in sheet steel, length 595 x 595 mm, body painted in white RAL 9003, direct-indirect lighting with a clear tempered glass plate.
Top mounting in modular ceiling.
Color rendering index
CRI > 80.
Lifetime


50 000 h L80/F10.
LEDs
The LEDs used in our products are classified in group 0: risk-free (presents no photobiological risk). SDMC = 3
Performance
90 W
Dimensions
L = 595 mm, l = 595 mm, h = 83 mm
Options :


Dimmable power supply with inverted Corridor® function, clear tempered glass optic, top mounting, IP65 from below, class II, 4000K.