The project for the Origine building in Nanterre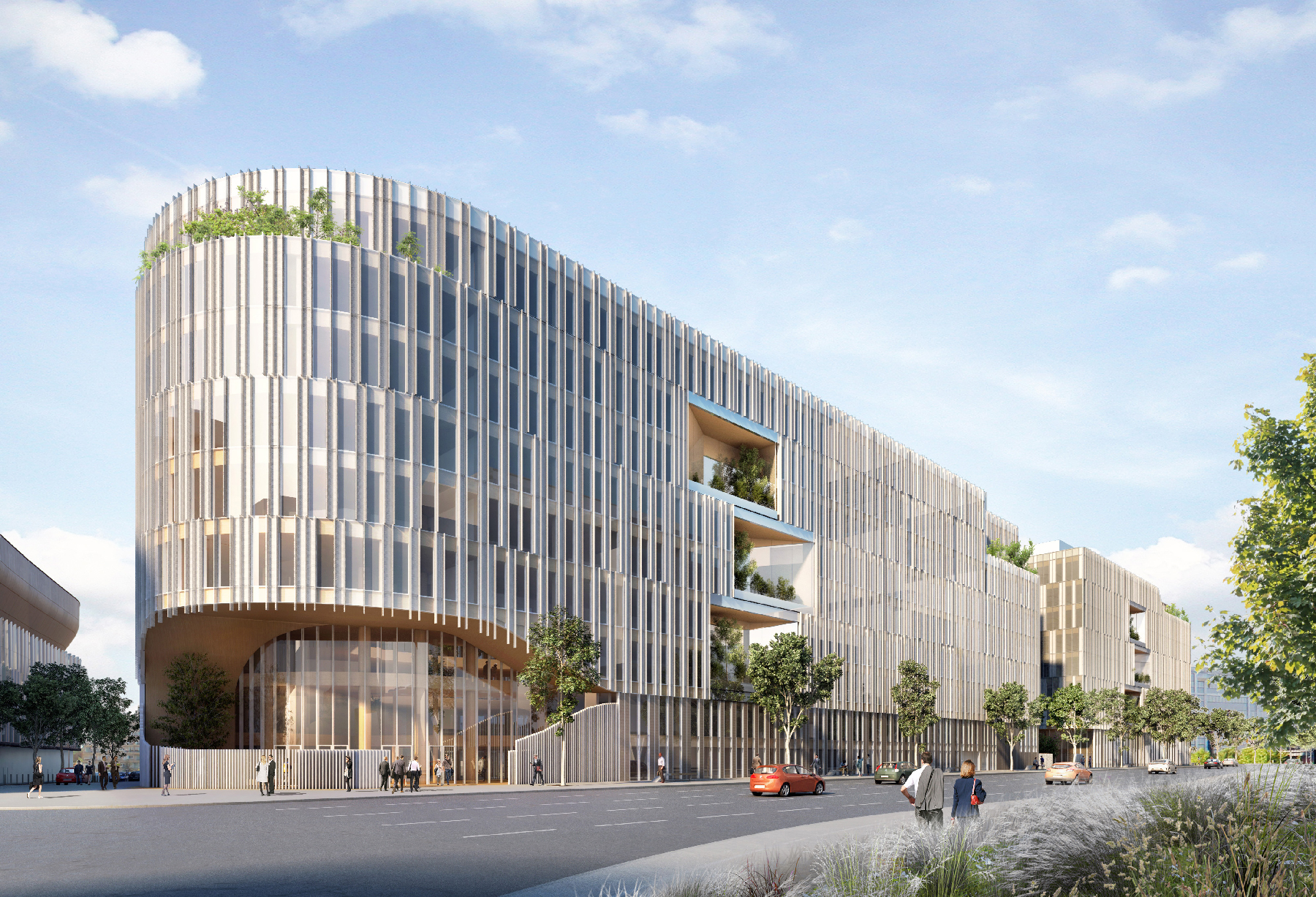 Perspective d'Origine, office building in Nanterre – © Maud Caubet Architectes and © Quadrifiore Architecture – source ICADE – work carried out by PHIBOR ENTREPRISE
Located near the La Défense district in Nanterre (92), the Origine building is a tertiary building with rounded shapes, made up of a mixed wood and concrete structure. This contemporary building has a facade in the form of islands and has modern volumes for which tailor-made lighting has been chosen.
In order to create original lighting, Sfel therefore manufactured various profiles for this recent construction. More than thirty Sfel references with two widths (50 or 100 mm) and lengths between 700 and 2,900 mm have been produced.
Product specificity
• Places of installation: smart building made up of offices and housing
• Options chosen: diamond optics with opal diffuser, pre-wiring with Wieland GST18 connector, DALI dimming, body and end caps painted in white RAL 9016
• Manufacture: 4,600 luminaires, 33 references
• Features: 2 widths, 20 lengths
The key points of the project


• Demand: create new continuous uploads, with many lengths
• Constraint: having lighting that can follow the geometric shapes of the building
• Solution: creation of 2 special dies that enrich the range of Sfel aluminum profiles – delivery made floor by floor to facilitate the work of installing the luminaires
The characteristics of the made-to-measure profile
Design of a specific body:
• Manufacture of dies for the different profiles
• Luminaire made from an adaptation of a recessed and a Sfel suspension
• In dimensions adjusted in length and width, in relation to the configuration of the building
• Adaptable to the dimensions of the steel deck, and can be flush
Use of suitable optics :
• Basin which includes an opal diffuser and a diamond film (UGR< 19)
• Clear polycarbonate cover to prevent dust build-up
Simplified installation


• Quick connection thanks to luminaires equipped with pre-wiring with connector. The Plug&Play option facilitates the installation of the products, avoiding rewiring or intervening inside the luminaires
• Pendant luminaires with mounting using 2 Gripple ropes with quick adjustment
Specific product focus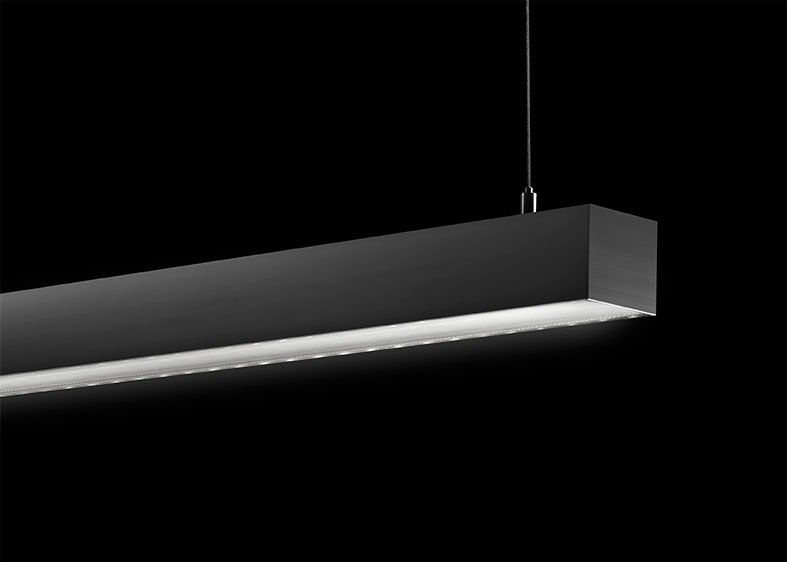 Materials and finishes
Aluminum profile, 700 to 2900 mm long, 50 or 100 mm wide with body and end caps painted white.
Suspended mounting.
Color rendering index
CRI > 80.
Lifetime


50 000 h L80/F10.
LEDs
The LEDs used in our products are classified in group 0: risk-free (presents no photobiological risk). SDMC = 3
Performance
700 lm à 3 800 lm
Dimensions
L = 700 à 2 900 mm
l = 50 ou 100 mm
h = 80 mm