You like the aesthetics of the 40 diameter tubular but you don't like it
the unlit part? The size of the diameter 40 suits you but
the classic TUNI is too long?
Then the remote driver option is for you !
Based on the standard TUNI, the remote driver option allows to have
a 100% lighted length while maintaining quality electronics
(no flicker or strobe effect), and separate power supply for the luminaire.
Waterproof version or not, the power supply can be deported up to 2 meters.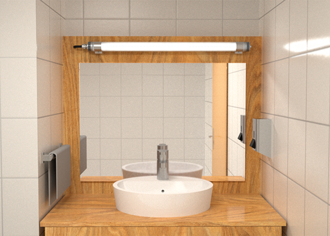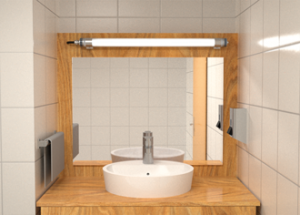 TUNI remote driver, wall-mounted installation, waterproof version.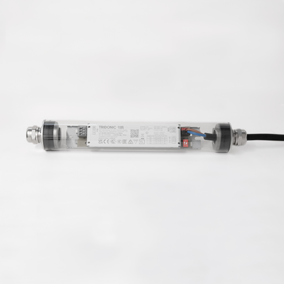 TU with remote driver option










materials and finishes :
– 40mm diameter anti-UV opal polycarbonate body with shiny stainless steel end caps
– plate in sheet steel painted white incorporating 3000 or 4000 K LED strips
– separate power supply from the light source, lighting over the entire
connection :
– by Wieland connector through a cable gland
fixation :
– by stainless steel screw clamps on the polycarbonate body for variable center distance
driver (two options) :
– remote driver non-waterproof version (DE), compact and covered, it is connected to the luminaire by an aesthetic cable
– remote driver waterproof version (DE-IP), driver placed in a waterproof sheath, connected by an HO7 cable to the luminaire.
LEDs :
– the LEDs used in our products are classified in group 0 : risk-free (presents no photobiological risk). SDMC = 3